"This data highlights the recklessness of blindly mailing ballots and ballot applications to voter registration lists. Dirty voting rolls can mean dirty elections." We saw the huge spike of votes counted after November 3rd. As president Trump warned us, the practice of mass mailing ballots was setting up opportunity for voter fraud.
In a similar study last year by Judicial Watch, 372 counties were found to have more registered voters than those eligible to vote. The ACS data in that analysis covered the period 2013–2017.
States are required under a federal law approved in 1993 to make all reasonable efforts to maintain updated voter registration rolls, but enforcement of the statute was almost nonexistent until recent years when Judicial Watch began suing individual states.
A settlement last year of a Judicial Watch

suit

against California resulted in Los Angeles County officials agreeing to actions that could result in the removal of 1.5 million inactive voters.
The results of the Judicial Watch analysis come as the nation nears the end of the 2020 campaign, which has been marked by massive efforts by Democratic state and local officials, encouraged by colleagues in Congress, to use mail-in ballots as widely as possible.
The mail-in ballots are claimed to be required to accommodate voters concerned about being in large crowds and thereby being potentially exposed to the
CCP virus, also known as the novel coronavirus.
A national lockdown of the economy and restrictions on movement of the populace that began in March remains in place to greater or lesser degrees a yearlater, with the strictest restrictions generally being found in Democratic states.
The Covid 19 lockdown presented another opportunity for fraud in our election process...by the claim that standing in line to vote would risk infection. The only way to have an election process that we can be confident of is to vote in person, presenting a valid picture ID no later that November 3rd, (with exception of vetted absentee ballots). The current situation completely destroys our long standing practice of doing so. If the current chaotic election is let stand, we can NEVER have another election we can be confident of.
Today, I am grateful to both American and Allied Veterans who fought and died to keep us free. While it is not much to just say "thank you", there are no words sufficient to express gratitude for your service. I do believe the 2016 election of Donald Trump was a step forward in restoring respect for our military. He took steps to provide the benefits needed to support and help heal our wounded vets and their families. Thank you America for ending the anti-American Obama/Clinton regime, but now it seems we have another Obama term under the Biden/ Harris guise, which is not much of a guise. Any right thinking American can see this administration is under deep state control. President Trump...We need you back!
Roger Cole
"Socialism only works in two places:
Heaven where they don't need it
and hell where they already have it."
-Ronald Reagan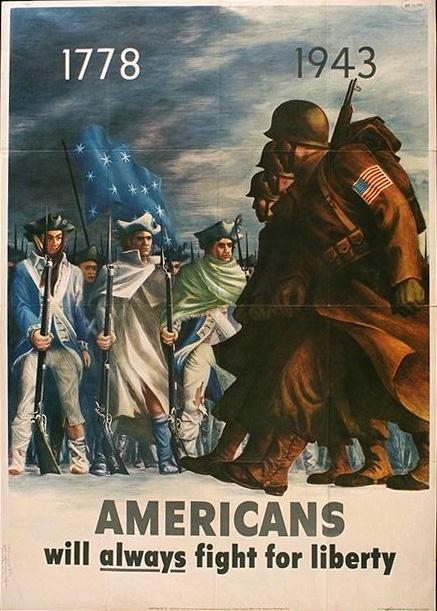 A great American...Red Skelton...hear what he said about the pledge of allegiance...
A skit from one of Red Skelton's 1969 T.V. shows... WOW.....just think about it, he said this on his T.V. show in 1969 & had no clue his words would ever come to fruition. SAD, isn't it? What a wonderful and worthwhile clip to watch and share with all your friends and acquaintances!